Homeowner & Rental Rehab
Housing Rehabilitation exists to provide private homeowners and landlords the resources to make improvements to their homes through a variety of community-based programs. Our goal is to help homeowners who meet income limits, and landlords renting to low-income tenants keep their properties safe, secure and well-maintained. Because we know that good homes make for better neighborhoods.
Stronger Communities Start Here.
HRA Rehab Programs:
Single Family – 30 year Deferred Loan Program
Our 30 year deferred loan can assist homeowners in the City of Duluth with repairing, maintaining, and retrofitting your home.
For more information : Click here
Exterior Housing Renovation Matching Funds Program
The Exterior Housing Renovation Matching Funds Program will provide a 30 year deferred loan for renovation costs of up to $15,500.00 through Minnesota Housing. This program requires a dollar for dollar match that may be obtained as a forgivable loan for eligible participants. Eligible properties located in Lincoln Park, Central Hillside and East Hillside.
For more information : Click here
Rental Rehabilitation Program
The HRA can provide loans up to $15,000.00 per rental unit ($10,000.00 per zero bedroom unit). Term of loan is up to 15 years with a 2% fixed interest rate. Funds available to rental property owners who have building code repairs identified by the City of Duluth Fire Department-Life Safety Division. These repairs are usually time sensitive.
For more information: Click here
The goal of Housing Rehabilitation is to continually work to make our community better, one home at a time, and we want to help those that share our vision. Our dedicated staff will answer any questions you have and will help you through every step of the process.
So, are you ready to help make a difference?
Start here by completing the on-line service request or by phone.
218-529-6327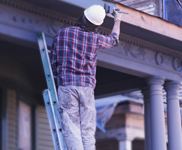 The HRA provides resources for property improvements to both owner-occupied housing and rental properties.
222 E. Second Street
P.O. Box 16900
Duluth, MN 55816
Phone #: 218-529-6300

To place a call to a Minnesota Relay User, dial 7-1-1 or 1-800-627-3529.